Sakura, a sleek and stylish, award-winning restaurant, is the pioneer in bringing authentic Japanese cuisine to India and has always been known for its exclusivity, innovation and sensuous dining experience. Along with Japanese cuisine, diners can explore exotic Asian cuisine and unravel the remarkable flavours from around the world. To provide guests with unusual food experiences, Sakura keeps creating unique festivals every year, giving them something new and innovative. Our cosmopolitan guests who are well travelled or are culinary enthusiasts already like Sushi, and now there is something unique that's a complete palate pleaser to them.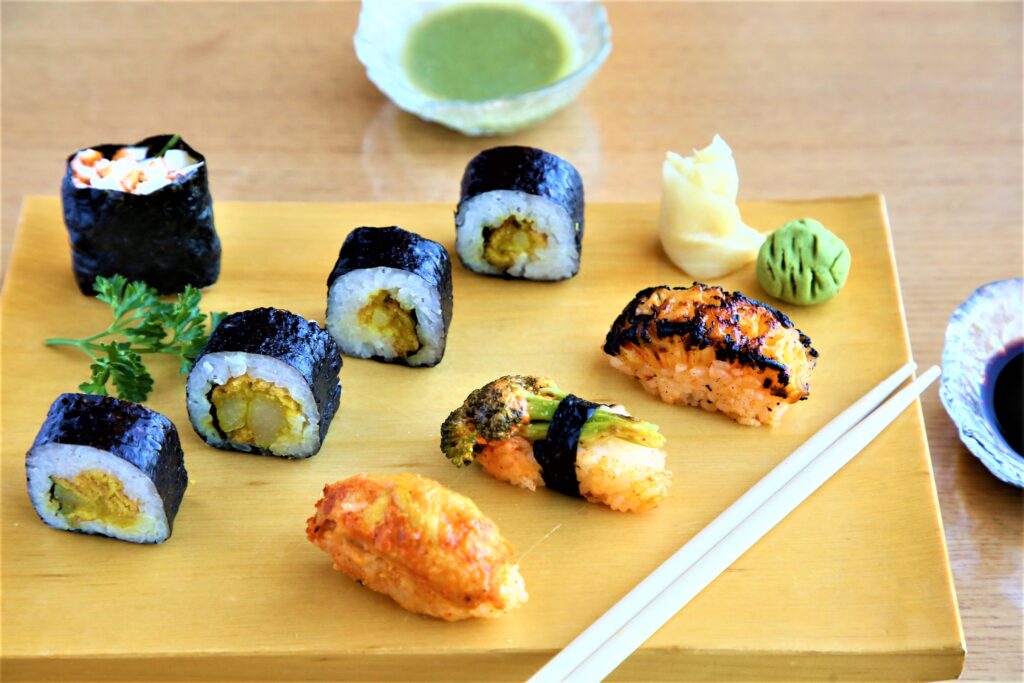 Today, Sushi has moved up the evolutionary ladder and is considered lighter & healthier fast food. This nutritious finger food is available and consumed in most parts of India. Thus, we at Sakura have come up with an array of Sushi tweaked with Indian flavours. Tandoori flavour is a hot favourite! An amalgamation of Indo-Japanese cuisine, an absolute delight for Sushi lovers!
Crafting Sushi is artistry – making it eye-pleasing, working with flavours of the basic ingredients to shine through without too much seasoning, the type of knife used to create the dish, cutting techniques and much more. Thus, such infused flavoured Sushi menu was carefully prepared to keep in mind things like the appropriate use of spices, flavouring them with vinaigrette rice, tandoori only tastes good when served hot, etc.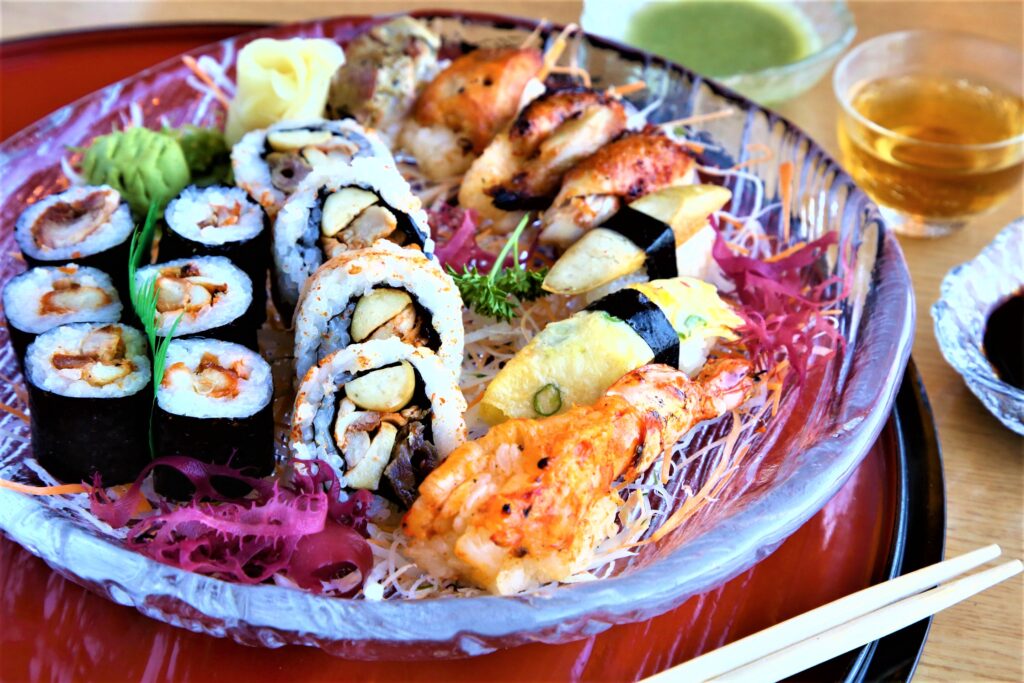 Tandoori Chicken, Tandoori Prawns, and Tandoori Paneer have always ruled and are hot-selling appetizers in the North. Keeping these flavours in mind, we have chosen the best and most popular snacks from the Indian menu and combined them with Japanese Sushi-like Tandoori Chicken Sushi, Tandoori Prawn Nigri Sushi, Tandoori Paneer Sushi, Chicken or Fish Tikka Sushi, Tofu Tikka Sushi, Chatpati Chaat Roll, Chennai or Kolkatta Special Uramaki Sushi and much more. When these Indian ingredients come in the form of sushi, it enhances the flavour of sushi and sauces like mint, mayo, etc. Sauces also play an essential role in enhancing the taste of these bite-sized finger food. We have used Indian and Japanese sauces and worked with flavours of the basic ingredients to shine through without too much seasoning.  As taste is one of the major considerations for the promotion, it was well-matched, tasted and presented for our guests.
So head to Sakura and indulge in this fashionable bite-sized finger food that is meticulously prepared, presented, and carefully arranged, emphasising visual appeal – the interplay of colours, texture, shapes and overall flavour.
 DATE: 10th April – 15th May 2023 VENUE: Sakura, The Metropolitan Hotel & Spa, Bangla Sahib Road, New Delhi – 110001 TIME: 1200 – 1500 hrs (lunch) and 1800 – 2300 hrs (dinner)