Taj Palace, New Delhi nestled amidst the heart of the historic Indian capital city has held a distinguished position amongst the finest hotels of the world for close to four decades. Taj Palace is home to much-feted multi-cuisine and fine-dining speciality restaurants in New Delhi. Connoisseurs enjoy the exquisite European, delicate Chinese, new-age Indian and other cuisines on offer in stunning settings. A bunch of expert and skilled chefs were taking care of these restaurants and one of them is Chef Mohd Mushtaq, Executive Sous Chef, Taj Palace, New Delhi.
Here's a conversation with Chef Mohd Mushtaq where he shares his interest and views about the hospitality sector with us.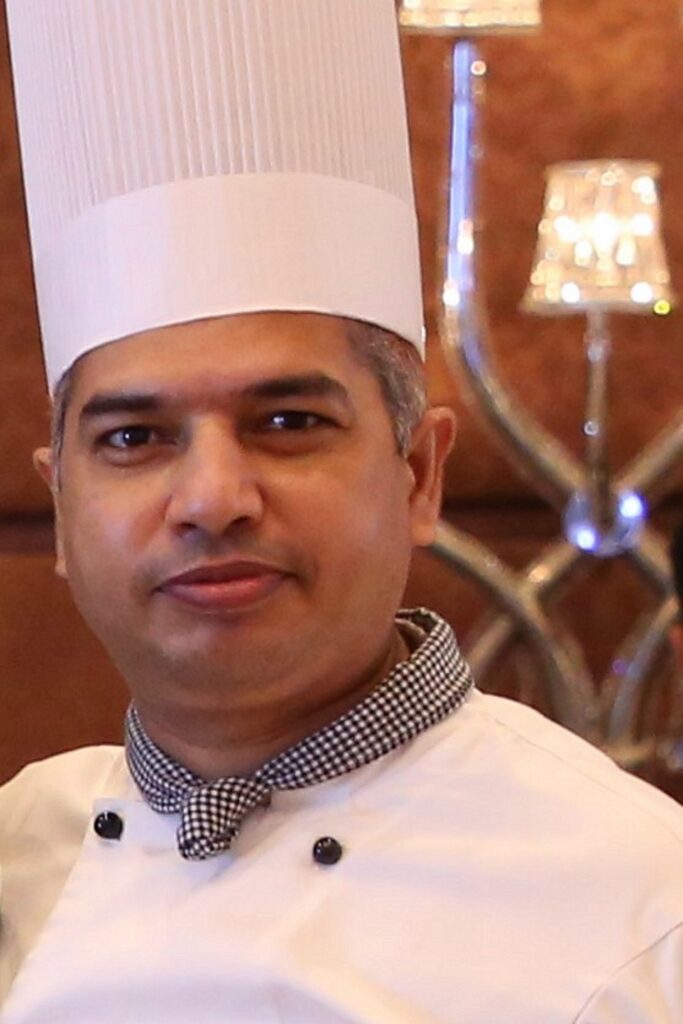 With close to two decades of prolific culinary experience, Chef Mohd Mushtaq is the Executive Sous Chef of Taj Palace, New Delhi. Originally from Lucknow, Chef Mushtaq hails from a family of legendary professional chefs and has been a part of the Taj Palace, New Delhi team since 2006. A graduate from the Srinivas College of Hotel Management, Mangalore, he joined the organisation as a management trainee and his first assignment was at the Taj Mahal, Lucknow. Chef Mushtaq is an expert with Awadhi Indian cuisine and is exceptional with kebabs, curries and biryanis – which are his signature preparations
What are your earliest memories of the kitchen you worked in?
Food and cooking have been a part of my DNA! I belong to a culinary-focused household from the city of Nawabs – Lucknow and a family of chefs who have been a part of the industry for the last four to five decades. My formative years were all about learning stories about food, culture and gastronomy. Pursuing Hotel Management, therefore was an obvious choice. After completing my graduation from the Srinivas College of Hotel Management, Mangalore, I joined the organisation as a Management Trainee in 2004 and worked at the Taj Mahal, Lucknow. The first few months were a bit overwhelming, and it took me a while to accustom myself to the environment of a professional kitchen. After a two-year stint in my hometown, I moved to Taj Palace, New Delhi and have been here ever since!
What according to you does it take to become a successful chef?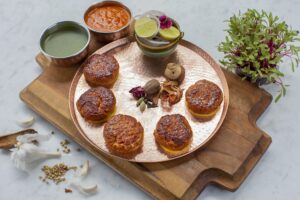 Food is all about passion and patience! And to pursue the world of food as a successful chef, a balance of the two is crucial. Professional kitchens are intense environments which require a tremendous amount of hard work every single day. One must be patient while cooking and have that much-needed drive to create something magical amidst the pressure! It's a fine balance, but once you understand and internalise it, it definitely helps you succeed!
A dish your patrons/guests love?
Kebabs and curries have been my forte and Awadhi-style Biryani is one of my signature dishes. Our patrons love the timeless Awadhi and Indian classics that we have on our menu such as Galouti, Kakori, Raan and more.
Your favourite dish from the menu?
It has got to be the Dum Biryani that we have on our menus at Taj Palace, New Delhi. It's my signature dish and the recipe is something that I have worked on for years and have also been inspired by the heirloom recipes that my family has been known for.
What is your favourite ingredient to work with?

Meats I feel are extremely versatile and I personally enjoy cooking with them. They can take everything from subtle to robust flavours and in terms of cooking methods, there is a lot of innovation that can be brought to the table.
What is your favourite piece of kitchen equipment?
As a chef, it's got to be the knife. There is just so much that one can do with a humble knife which is definitely the backbone of any kitchen. I am also very fond of the traditional mortar and pestle. The kind of flavours that it brings out is unbeatable.
What do you think is the most over-hyped food trend?
There are a host of food trends that I feel are extremely over-hyped. What I believe strongly in is that we must keep innovating and incorporating new and lost ingredients, techniques and recipes into our cooking styles in order to continuously offer something refreshing and interesting to our consumers that would also help develop palates.
Name the chefs you find amazing, or whose work you admire.
I have tremendous regard for my own family of generational chefs who have served many professional kitchens. Their tenacity, professionalism and commitment have always inspired me.
What advice would you give to young culinary students?
Be patient. Be passionate. And work hard. There is no shortcut to success, especially in a professional kitchen!