The Claridges, New Delhi has strived to be the best in business and has been successful in winning accolades from guests and fraternity. Over the years, they have ensured exceptional luxury for their guests. The Claridges, New Delhi, is the proud recipient of several international awards and its restaurants are amongst Delhi's most renowned, loved and felicitated restaurants.
The Claridges New Delhi has some of the finest restaurants in the city and the hotel accredits this achievement to its Executive Chef Vivek Rana who consistently brings his innovation and passion to all the four restaurants and the bakery at the hotel. Curating unique food festivals to bringing in diverse culinary concepts, he has a deep understanding of food through his diverse experiences in the industry.
Chef Vivek Rana commenced his journey in Mumbai, building up his initial culinary experience by working diligently at luxury 5-star hotels for five substantial years. In October 2004, he joined Curry Country restaurant, Bahrain as Head Chef where he worked for two valuable years
till February 2006, also managing the operations, educating junior cooks & leading the kitchen staff of 15 members. Following that, he procured his experience by joining Tamarai restaurant, London as the Sous Chef for over four years taking control of the restaurant and its staff, also conceptualizing a unique menu for the restaurant.
Chef Vivek has an unmatched passion to create delicious dishes and provide high-quality service to the guests which he also showcased during his tenure at Indian Accent in New Delhi in April 2015 and then in Indian Accent, New York in December 2015. He worked as the Executive Chef
of the restaurant and focused on absorbing new concepts, consistently working on the research and development of new and existing products and designing and testing recipes. Being an award-winning chef and an exceptional food expert, he has progressively gained immense experience & recognition in his culinary journey receiving awards and appreciation for the restaurant he worked for. Chef Vivek strongly supports and motivates his colleagues and the entire team to achieve the highest standards of perfection and elegance while curating the dishes. His innovative ideas along with the unrelenting focus on quality help him strive towards maintaining The Claridges as a pioneer.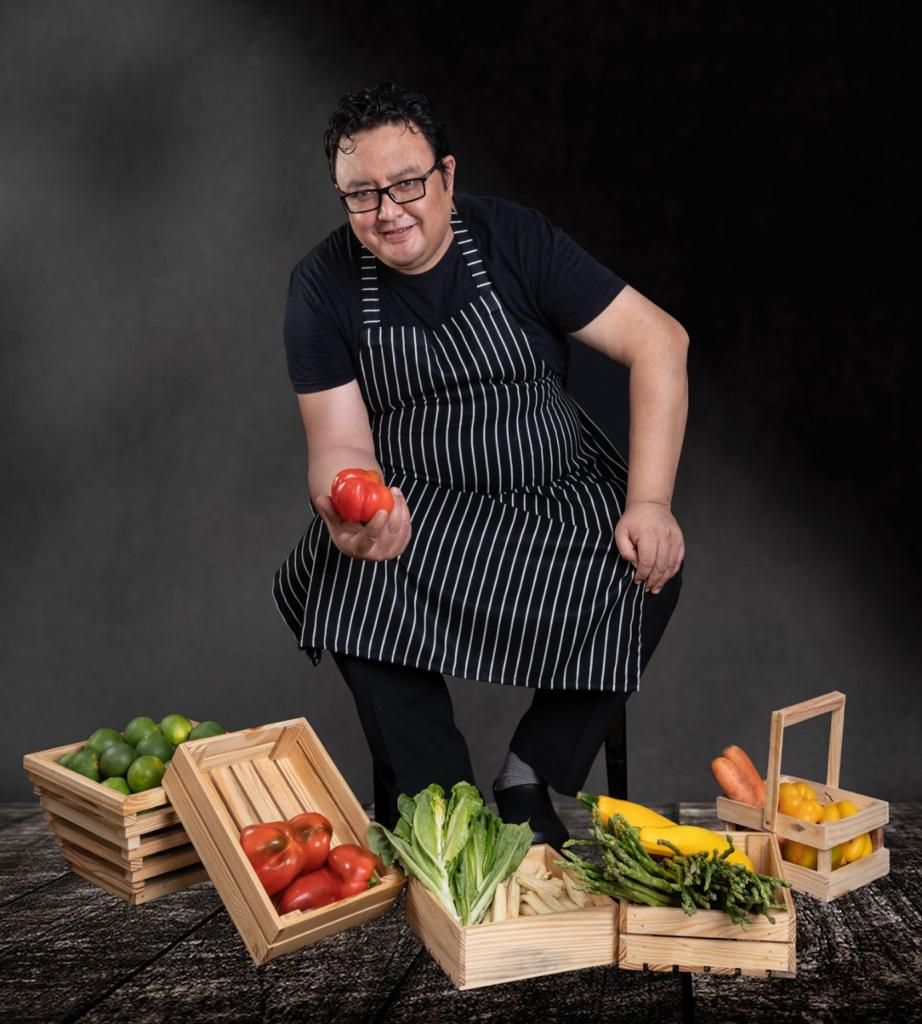 In an interview with Chef Vivek Rana, he shares his thoughts with us.
What drives you to create something new for your guests every day?
My main motivation comes from providing excellent service to every customer I encounter. I look for opportunities to improve the guest experience and new market trends.
Is there a chef you admire the most? Who and why?
Yes, there are a lot of highly skilled chefs, but I admire Chef Ferran Adria (3 Michelin star chefs). I like his approach toward food that is highly sustainable and experimenting.
What is your favourite cuisine to cook?
I love food in general, I love to try out new dishes from different countries and cultures. Currently, I'm trying out Italian recipes, However, Punjabi cuisine has always been my favourite to cook.
How did you curate the menu for Pickwick?
Well, I and my team researched a lot about the Pickwick menu. We took inspiration from old classic books studied and visited many places to see the culinary trends and finally we curated the best British classic menu after so many days of trials and experimenting.
Which is the hot selling item from the menu?
Every dish is our signature, but the sizzlers are our hot selling items, be it chicken steak sizzler, or London mixed grill sizzler, all are hot selling.
Tell us about your favourite dish on the menu and what makes it so unique?
It's very hard to choose but yes, my favourite dish is the classic chicken tikka masala with naan. The gravy of the chicken which has subtle spiciness to it, a little sweet, and the smokiness of the tandoori chicken is what makes this dish so unique and delicious.
What is going to be the next big thing in the food world?
Food has evolved a lot, many are opting for veganism and vegetarianism, plant-based substitutes, and fusion cuisine. People are more conscious
of their health nowadays. The next big is all about eating healthy and nutritious food.
What do you do to ensure the quality of the food going out to customers?
I look into all the aspects that are relevant to food, we ensure all the ingredients are fresh, we check with the suppliers, and there are standard recipes/ product formation, proper cooking process, with temperature records.
What's the USP of your cuisines and the top ingredients used to prepare dishes?
Our menu has been designed in such a way that it offers our patrons a variety of options. We serve Italian, classic Indian, Japanese, salad & sandwiches so that it can cater to all age groups. Our top ingredient is black truffle which we use on our pizza & pasta. It enhances the taste of the food and is beneficial for health as well.
Do you find it a challenge to constantly innovate?
Yes, it's a challenge to constantly innovate but with the help of my team, the challenge is bearable. I understand if innovations are not continuously updated, they run the risk of no longer being relevant. Therefore, to survive and stay relevant, a chef must focus on continuous innovation.
What advice would you give to aspiring young chefs to have a successful career?
My advice to the young aspiring chefs would be – to have a passion for food, be driven but patient and read cookbooks. Being a chef, it is also important to be disciplined and make sure you build your knowledge of different food and ingredients.