Neal's Yard Remedies is an award-winning natural organic health and beauty brand, founded in 1981 in Neal's Yard in Covent Garden, central London, UK. Neal's Yard Remedies is a global modern apothecary using natural ingredients made from ethically sourced herbs, botanicals and essential oils, crafted with care at their eco factory in Dorset, to create a potent blend of love, science and nature.
Neal's Yard Remedies uses natural and organic ingredients, which are free from harmful chemicals. They conduct testing on willing humans and have never tested on animals.
Herbs are at the heart of everything they do. From selling a wide range of dried herbs and tinctures to using herbal extracts in their skincare, the brand believes in the power of plants.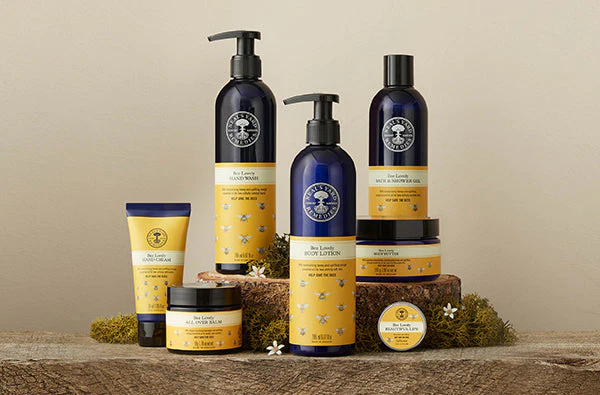 The brand has a vast variety of product ranges for different skin and hair requirements. One such range is the Bee Lovely Bath & Body Collection that will ensure soft and supple skin this winter season. Discover beautifully scented, soft skin with this naturally moisturising, bee-friendly bath & body collection. Made with moisturising, fair trade organic honey from Mexico and uplifting, sun ripened Italian and Mexican oranges, it conditions skin and lifts the spirits. It is gentle enough for the whole family, aged 3 years and over. The Bee Lovely Bath & Body Collection includes the following products.
Bee Lovely All Over Balm (50gm): This balm helps to relieve dry and rough patches of skin. It contains rich castor, sunflower and coconut oil to nourish and beeswax and cocoa butter to protect the skin.
Bee Lovely Bath & Shower Gel (200ml): Infused with moisturising honey, this gently foaming gel can be used in the bath or shower to cleanse. It contains orange and mandarin essential oils to uplift the senses.
Bee Lovely Hand Cream (50gm): With nourishing Brazil nut oil and moisture protecting honey, this rich hand cream restores dry hands and is perfect to pop in your bag to use throughout the day.
Bee Lovely Body Lotion (200ml): This is a light lotion with cooling aloe vera, protective beeswax and vitamin E rich sunflower oil to hydrate and restore the skin.
Bee Lovely Body Butter (200gm): This rich textured butter deeply nourishes the skin with shea and cocoa butter. It also helps to lock in moisture with honey and leaves the skin soft and replenished.
Bee populations are declining rapidly, and Neal's Yard Remedies has been actively campaigning to save the bees since 2011 and have so far raised over £165,000 for bee friendly charities, partly funded by proceeds from our nourishing Bee Lovely collection and are on track to support 50 million bees by the end of this beekeeping season.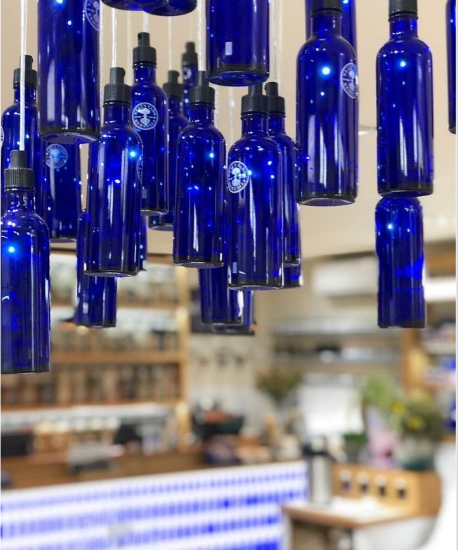 The brand is known for its blue bottles that look great. But looks aren't everything. Its iconic blue glass protects against damaging UV light, so they can use fewer, if any, preservatives. Neal's Yard Remedies will be the global pioneers renowned for natural organic wellness and beauty with proven benefits for consumers and a way of doing business that benefits the planet.