As the world dealt with the most difficult times caused due to the pandemic, the importance of health and well-being has been realised more than ever before making people adopt a healthier lifestyle. In the process, use of organic products has become common place and more and more people are fostering the transition from synthetic/inorganic to organic products.
One such brand that promotes organic lifestyle is Truly Desi.  It is a Pune-based dairy and grocery start-up that caters to the growing need of organic products. Truly Desi is a mission-driven brand with the objective of the welfare of farmers from rural India and connecting them directly with the customers to sell their produce at a reasonable price and make them economically strong. Initially started as a farmer producer company by the name Gauecogram Agrovikas Producer Company Limited, Truly Desi was incorporated in June 2018 and started its operations in December 2018.
Founded by Ms Rupali Kakade, Founder and MD, and Mr Mohit Rathod, Co-founder, and CEO, Truly Desi aims to create an ecosystem for the benefit of the consumers and producers of eco-friendly fresh 100% certified organic products. It offers organic indigenous dairy products along with food and groceries to the consumers. Their main objective is to find an alternative to the adulterated dairy products that are available on the market.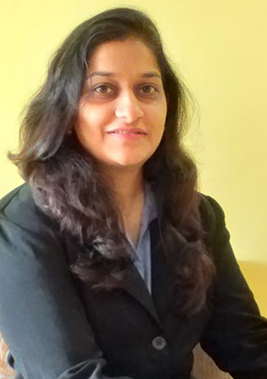 To know more about the inception of Truly Desi, its journey and expansion plans, we interacted with Ms Rupali and Mr Mohit.
How did you come up with the idea of selling organic dairy products?
Truly Desi was started by us as an initiative to provide organic products to everyone. It was in 2016 when I noticed that my daughter was falling ill frequently. After undergoing numerous tests, we found out that her illness and allergies were due to the adulterated milk and dairy products she was consuming. As a solution to this, I and my family decided to bring a few Lal Kandhar cows to our farm and consume A2 milk from those cows. Along with this, we started distributing the milk to our family and friends and the idea of Truly Desi was born. Starting with just a few cows, Truly Desi now has over 100 cows. Truly Desi delivers its products as produced, without any alterations, and uses high-quality packaging so that there is no external adulteration.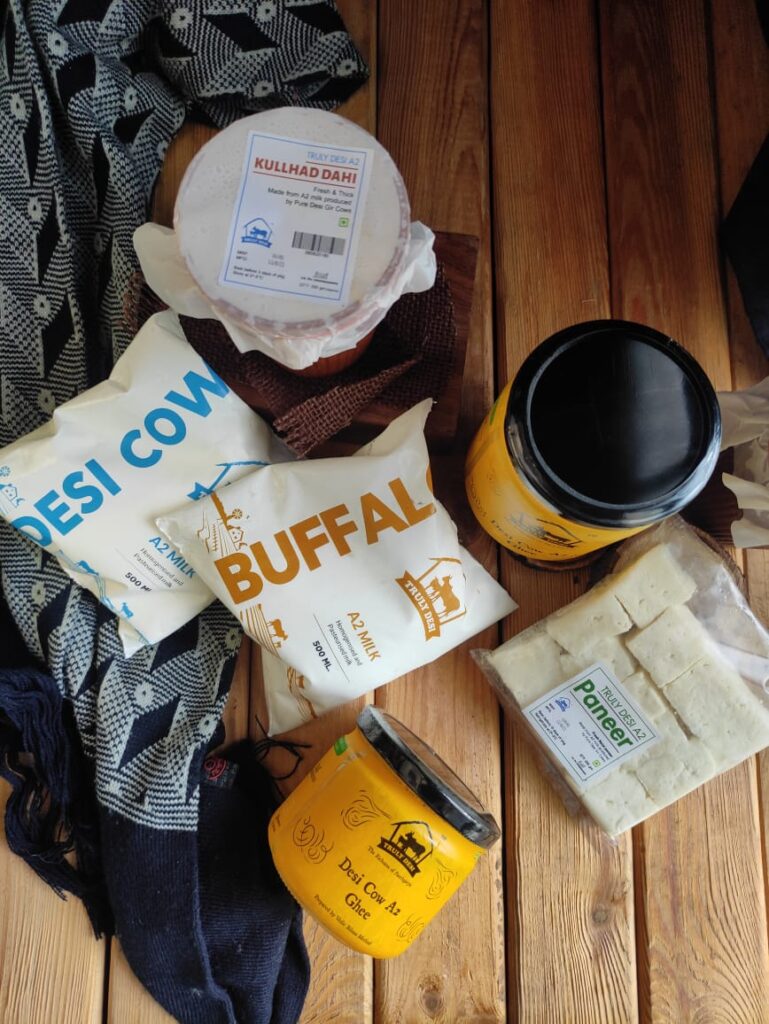 What were the challenges faced by you in the initial days of setting-up the business? How supportive are the government policies for business start-ups?
There are two ends to the entire system – producer and consumer.
One of the major challenges Truly Desi faced from the producer's end was to convince farmers to come onboard for organic farming. Initially farmers did not appreciate this concept, they were not ready to adopt it. The main reason was lack of awareness. So initially we faced some challenges in meeting with the farmers, creating awareness about organic farming, organic fertilizers and convincing them to switch from conventional to organic farming. Along with this, the process of shifting from conventional to organic farming is also quite time-consuming. The rules to get certified as an organic farmer are also very stringent.
From the consumers' end too there was lack of awareness in terms of what exactly is organic food, what are the benefits, what is the exact process or why organic products cost a little higher. With time these issues from both ends are getting solved as people as well as farmers are now more aware about the upside of organic farming and organic products.
Government these days is promoting organic farming in some or the other way. A few years ago, the government asked the farmers to start farmer producer companies. A farmer producer company is a set up where a group of farmers can come together, they can hire a CEO and can sell their products through that company directly to the consumers. They need not have a middleman decide the price for their produce.
How do you ensure the wellbeing of the cattle at the farm and thereby the quality of the products?
Truly Desi has its own farms, and its own SOPs. We only have Desi or Indian cows on our farms. Indian cattle easily adapt to Indian climate changes and unlike foreign breeds they do not require medicines or antibiotics to keep them healthy. However, Truly Desi does have them vaccinated regularly, they also undergo routine health check-ups. When any cow is about to give birth, they also undergo daily check-ups till the time she delivers her calf. We also have their own fodder production. This makes sure that the cows on the farms only have a natural and fresh food intake, which directly affects the quality of milk they produce. We also have routine check-ups to keep a track of the cattle's mental health as well.
What are the products on offer and how do you plan to diversify it?
Truly Desi has a wide range of products right from A2 milk, kulhad dahi, ghee, buttermilk, khawa, and paneer. We will also expand into superfoods like yogurts and fortified milk, milk-based bars, etc. in the coming times. We currently have a pilot in process for fruits and vegetables for which we are trying to connect to the farmers around Pune who are interested in organic farming. Another thing is that Truly Desi wants to come up with groceries and focus more on in-brand products. We are also working towards setting up a franchisee of Truly Desi. Along with this, we will also be adding a range of new products like shrikhand, ice creams, and more which will be based on the concept of low fat-high protein. We will very soon introduce A2 ice creams and shrikhand.
Truly Desi products are available on the Truly Desi website, Truly Desi daily app, and Amazon, Bigbasket, Nature's Basket, Dunzo, Youcare Lifestyle, and Dorabjee's amongst various other platforms.
How did you deal with challenges caused due to the pandemic?
The company did not have to face a lot of challenges during the pandemic. Initially we had some issues regarding the safety of the delivery staff as well as maintaining customers' trust regarding the hygiene practices followed during the entire delivery process. However, we were able to overcome these hurdles by following all the safety precautions and guidelines as required. Along with providing organic and adulteration-free products, the company did not miss a single delivery during the entire pandemic which in-turn helped us gain our customers' trust.
Being an organic brand, sustainability will be an imperative aspect of your business. What are some of the sustainable practices employed by you?
Truly Desi is committed to developing a sustainable system. Currently, the cow dung and urine collected from the farms is put in a biogas digester and the gas is used by company's workers in their houses for cooking and other purposes. In the near future, we also intend to generate electricity through the excess biogas and use it on our farms. Once the biogas is set up, and the chain is in process, we will then concentrate on fertilizers and pesticides as well. With this, we will be providing organic fertilizers and pesticides and giving them to farmers and completing the entire ecosystem.
Lastly, what makes Truly Desi different in this highly competitive space?
One of the biggest USPs of Truly Desi is that we have their own farms, SOPs as well as fodder production. Truly Desi delivers milk within 24 hours of production. Unlike most brands who at times alter the fat content of the milk with added chemicals like artificial SNF to maintain uniformity, Truly Desi sells the milk with the fat content that is naturally present on that day without any alterations. Truly Desi uses 110-micron plastic which cannot be pricked with a needle or injected with anything because of its thickness.
Another USP is that we use traditional vessels and material to prepare ghee. Only the process is automated. We use earthenware, neem-wood for churning. We also use the byproducts for processes such as curdling. The Kulhads used for curd are half-baked. They soak all the acidic water of the curd keeping it thick and creamy. Truly Desi does not focus on profitability alone. We want to create awareness about the benefits of using organic products.